Pop Up Plant & Seed Sale!
August Pop Up Plant & Seed Sale: Get great plants and seed mixes and help support the Botanic Garden.  Buy online and schedule your curbside pickup date/time. Garden members – remember to login to complete your order. Limited quantities of each.
Having trouble with your online purchase – call us from 10 a.m. – 4:30 p.m. at 918-289-0330.  (Photos below are not the actual plants for sale)
Fall Plant Sale (Online) is Sept 24-27  (Members Only: Sept. 24-25).  Follow our event on Facebook for updates.
REMEMBER to select a PICK UP Day/Time during check out.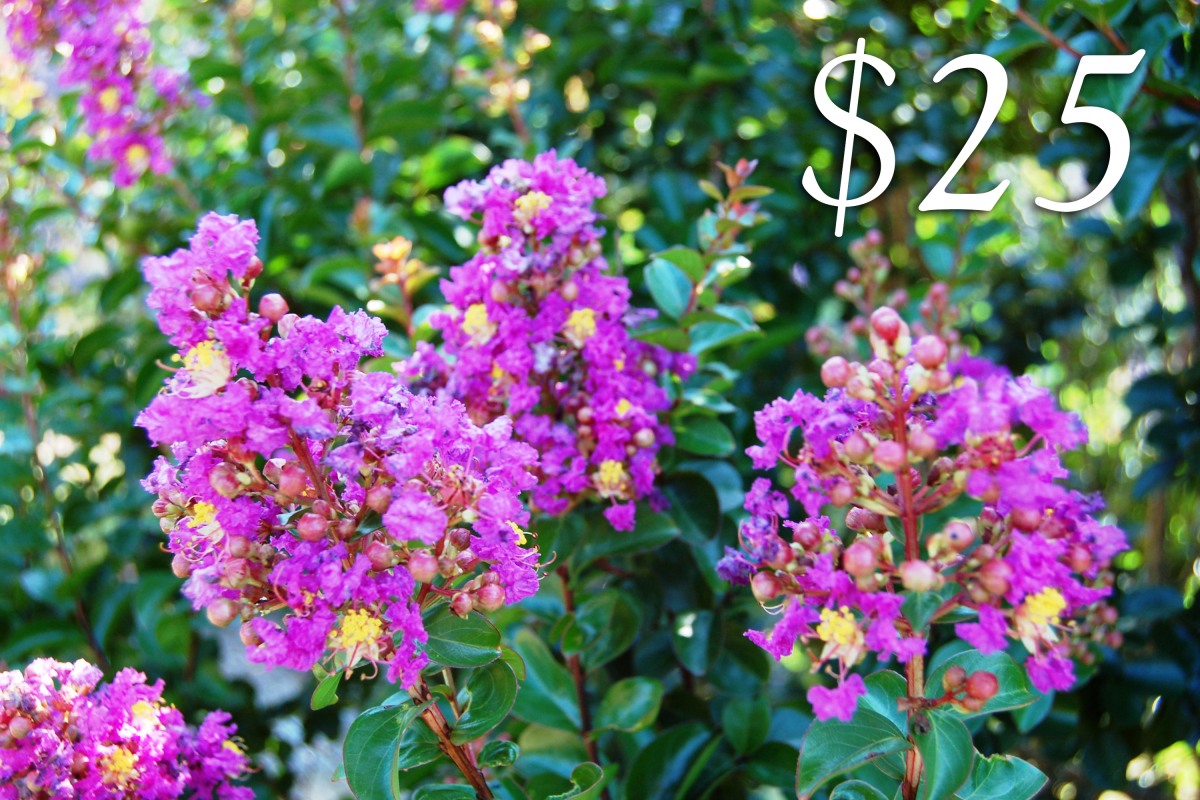 Click here for care instructions
Purple Cow™ Crapemyrtle (Lagerstroemia x 'GAMAD IX' PP#23,560):  3 gal. pot – $25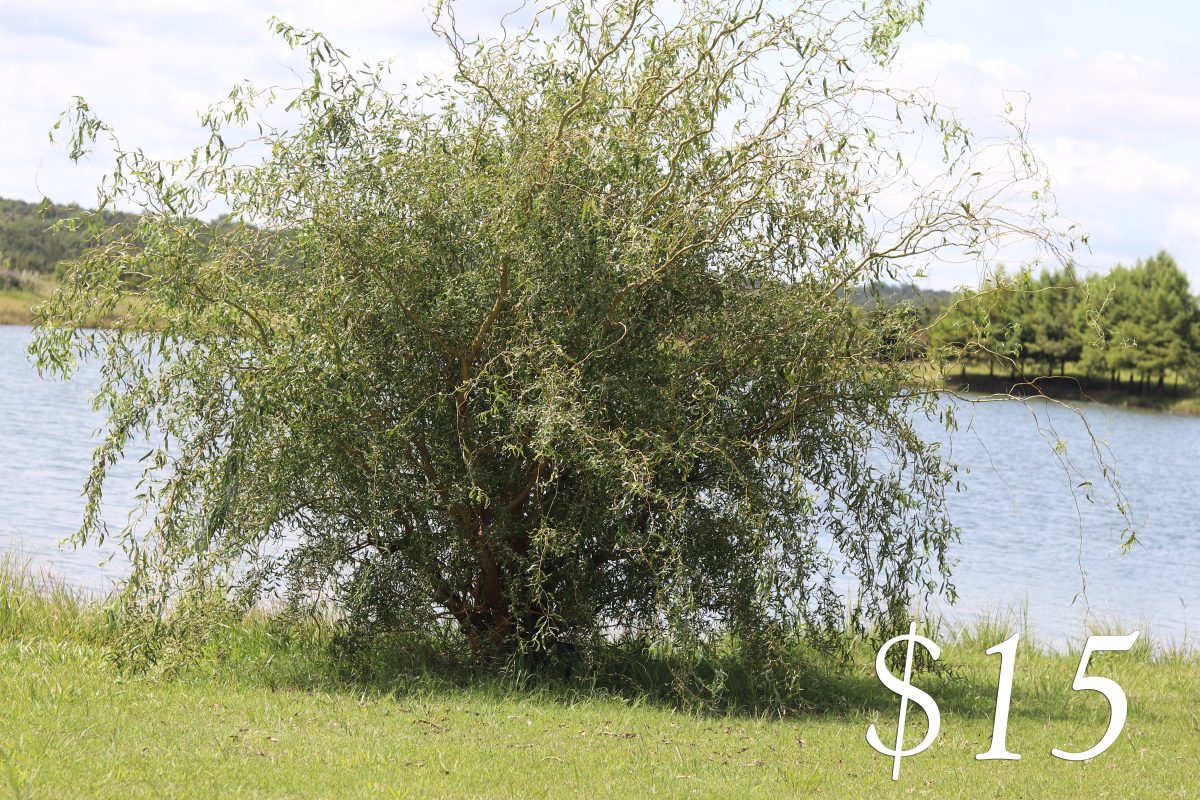 'Golden Curls' Corkscrew Willow: 1 gal. pot – $15 (see video below)
 Only 1 left! Hedychium 'Tai Savannah': 3 gal. pot – $20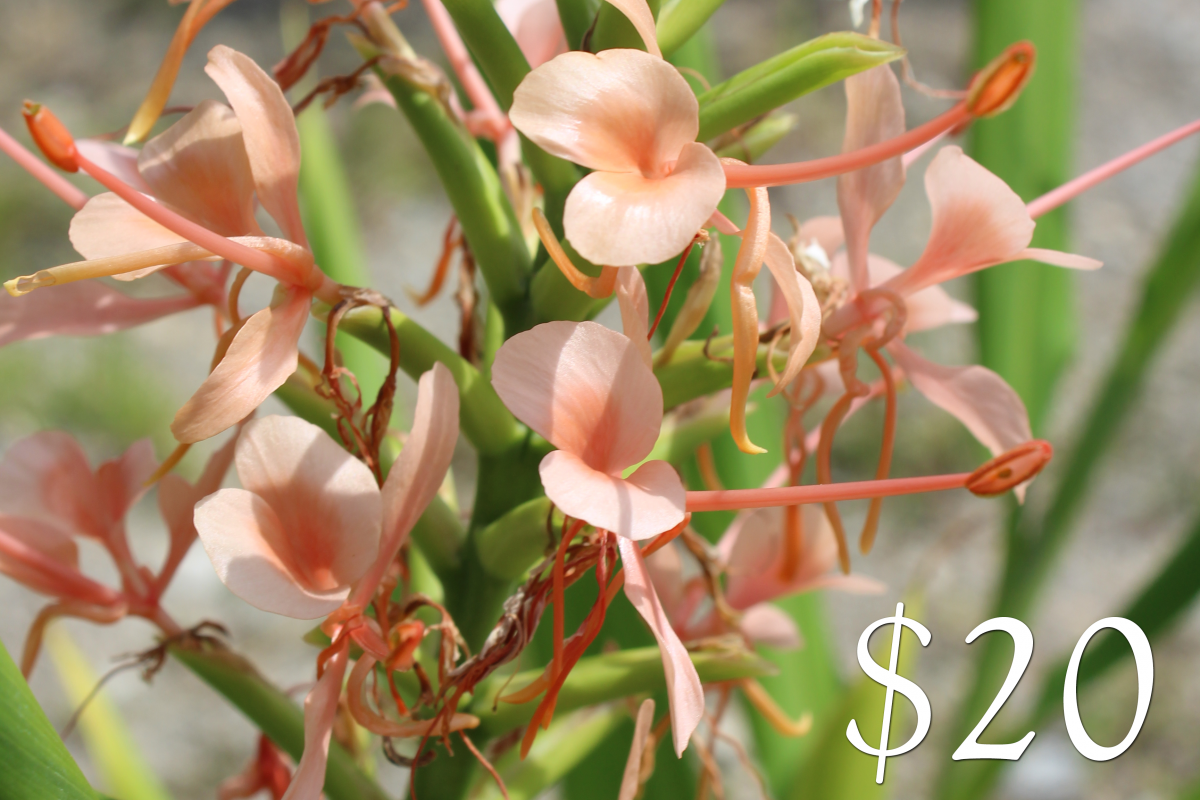 SOLD OUT! 
Fall Harvest Seed Specials
 
It's not too late for growing and harvesting fall vegetables and flowers!  Check out our discounted seed collections below (also limited) for growing herbs, vegetables and flowers to harvest this fall. 
ONLY 2 LEFT! Fall Harvest Seed Collection-$15.86: Mini Love Personal Size Watermelon, Astia Container Zucchini, Summer Scallop Trio Pattypan Squash, Pot of Gold Container Chard, Green Fingers Persian Baby Cucumbers, Watermelon Heirloom Radish 
Windowbox Herb Garden Mix-$15.86: Windowbox Mini Basil, Italian Pesto Basil, Italian Genovese Basil, Culinary Chives, Purple Opal Basil, Italian Parsley 
Crazy for Cucumbers-$15.86: Sweet Armenian Heirloom Cucumbers, Lemon Cucumber, Bush Slicer Container, Watermelon Heirloom Radishes, Endeavor Pickling Cucumber, Dukat Leafy Dill 
Good for You Leafy Greens Mix-$15.86: Rainbow Heirloom Chard, Gourmet Greens Braising Mix, Edible Beauties Flower Mix, Peppermint Stick Chard, Purple Moon Kale
Fall Harvest Eggplant Mix-$5.29: Violetta Lunga Italian Heirloom, Asian Mix Heirloom, Little Prince Container Eggplants
ONLY 2 left! Super Sunflowers-$21.15: Sundancer Border, Birds & Bees, Music Box Kneehigh, Junior Container, Chocolate Cherry Ornamental and Van Gogh Ornamental 
REMEMBER to select a PICK UP Day/Time during check out. 
JUST ADDED – available for purchase in person or by phone – call us to add to your plant sale order.  918-289-0330
Iris Grab Bags: $10 for bag of 3 rhizomes ($8 for members) – All are reblooming varieties. 
Three choices: 
1) Surprise Me! – various Iris rhizomes from Tandy Floral Terraces – plant and see what you get.
2) Purple and White Mix (Bags contain either Iris 'Clarence' (purple and white) or Iris 'Feed Back' or a mix of the two)
3) Yellow – Iris 'Corn Harvest' (Bags contain 3 rhizomes of Iris 'Corn Harvest")