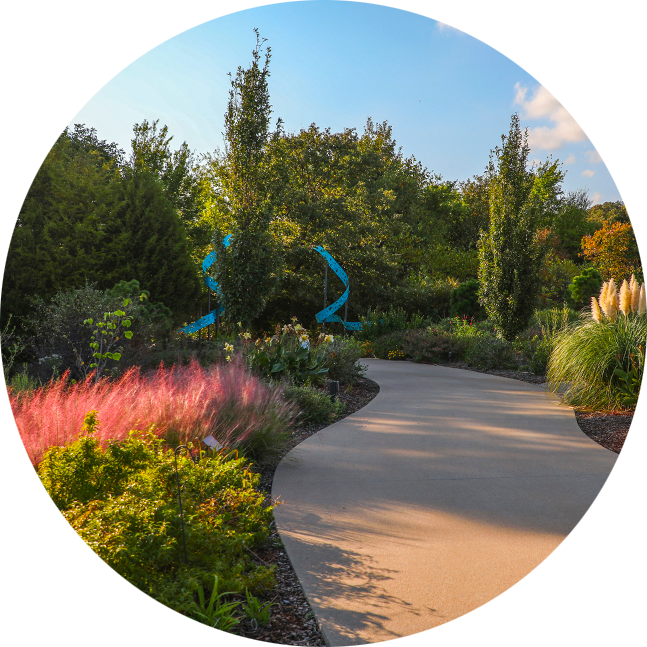 Our master plan calls for developing approximately 60 acres of our 170-acre site into gardens and facilities concentrated around our seven-acre lake. Contrasting with these gardens are the remaining 110 acres in the western reaches of our site which will be managed to conserve the native flora and fauna of Cross Timbers forest and prairie.
The Tulsa Botanic Garden is a dynamic and evolving public garden that is home to an evolving collection of plants, art and architecture. As a place for inspiration, reflection and discovery, the Garden is fortunate to have the work of local and national designers and artists complementing our plant collections. Create your own adventure exploring, or attend one of our many special events.
The Garden's natural beauty and quiet elegance are augmented by an incredible selection of trees, shrubs, perennials, annuals and bulbs. Enjoy the splendor of a spring display of daffodils, orchids and tulips with over 200,000 bulbs in bloom. Our year-round plantings provide stunningly colorful blooms from spring through fall.