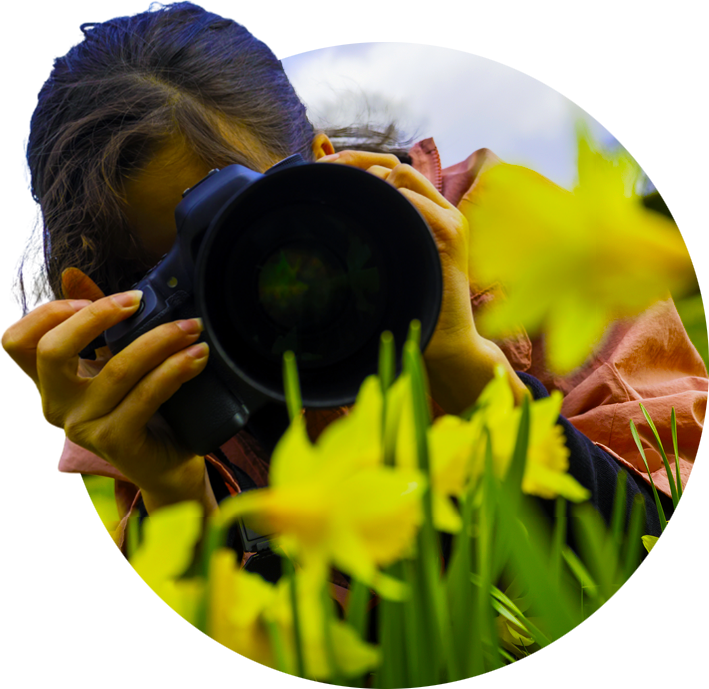 Tulsa Botanic Garden
Photography Policies
To ensure a positive experience for both photographers and visitors, we ask that the following rules and guidelines be observed.
Please note that these photo fees do not include admission. You must also pay admission for each person in your party.
Photos allowed under general admission:
Casual photos such as selfies or candid photos of people in your party, etc.
Photos (casual or professional) of the landscape, plants, insects and animals, or other natural aspects of the gardens
Regular Garden Hours Permits:
Photos that require an individual permit ($10)
Posed/portrait photos taken with a cell phone camera or non-professional camera (polaroid, "point-and-shoot", etc)
Including but not limited to photos for graduation, seniors, engagements, bridal photos, family photos, maternity photos, baby photos, and prom photos.
DSLR cameras, tripods, reflectors, flash bulbs, and other photography equipment not permitted at this level.
Outfit changes are not permitted at this level. For multiple outfits, see our After Hours option.
Photos that require a professional permit ($50 per hour), advanced notice required
Posed/portrait photos taken with a DSLR or other professional camera or any photography equipment such as tripods, reflectors, flash bulbs, etc.
Photos with any camera that are used for commercial purposes (such as photos to market and sell products or services, portfolio photos, social media brand deals, etc.)
Due to extremely limited restroom space, outfit changes are not permitted at this level. For multiple outfits, see our After Hours option.
After Hours Sessions ($250 for 2 hours), advanced reservations required
Exclusive access to the Garden outside of normal operating hours
Use of restrooms for clothing/costume changes
Subject to availability
Additional hours are $175/hour.
Receive 5% off if you release your photos to us for marketing use!
Activities that are not allowed in any circumstance:
Photos of guests outside your party without consent
Obstructing other guests by blocking pathways 
Using props larger than 15 pounds or selfie sticks.
Drone photography at any time.
Walking into or through beds or displays
Picking or removing flowers/plants in any way
Clothing/costume changes during normal operating hours
Please read our general visitor policies which apply to all. No ceremonies or private events are allowed during photo sessions.  
Please fill out our Contact form to schedule a photo session in advance.
Tulsa Botanic Garden reserves the right to deny any photography requests at employees' discretion.