Cultivate the Garden for the Benefit of All
You don't need a green thumb to be part of the Garden family! Volunteering at Tulsa Botanic Garden is a great way to expand your knowledge of the Garden, meet new people, give back to your community, and share your love of plants, nature, and gardening with others.
Special Access to Garden Horticulturists
Nature Education
Skill Growth
Social Enrichment
Joy from Giving Back to your Community
Time Spent in a Beautiful Setting
Additional Perks, including Event Tickets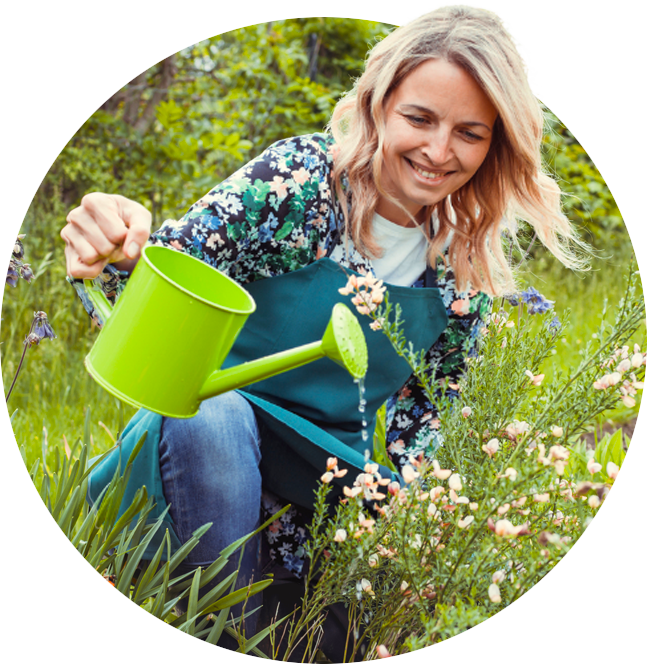 Education
Support Education staff as a Garden Liaison through school and adult group facilitation.
Events
Contribute to the success of Tulsa Botanic Garden's annual programs and events, including:
Autumn in the Botanic Garden – October fall festival
Botanic Garden of Lights – holiday lighting display
Tulsa Botanic Blooms – spring tulip display
Current Events Opportunities:
Botanic Garden of Lights – This is the busiest season at the Garden and it wouldn't be possible without the help of our volunteers! Shifts are divided into indoor and outdoor. Assignments will then be given to cover all areas of the Garden! Tasks include engaging with guests, answering questions, fire pit assistance, train assistance, concession replenishment, clearing tables, maintaining a clean dining room, and checking restrooms. There will be 28 days of shifts, so plenty of opportunity to help out. If you work 4 shifts you will receive 1 complimentary ticket for an available 2022 BGOL night! Sign up here.
Please remember that once the sun goes down the Garden cools off very quickly, so please wear layers. All of these positions receive a free non-alcoholic drink ticket to be redeemed the night of your shift
Guest Services
Serve as a Garden Ambassador, greeting and orienting visitors.
Horticulture
Keep the Garden blooming! Our Garden Growers contribute to the Garden's year-round beauty in a number of ways, including:
Bulb and Plant Removal
Mulching
Plant Deadheading
Watering
Weeding