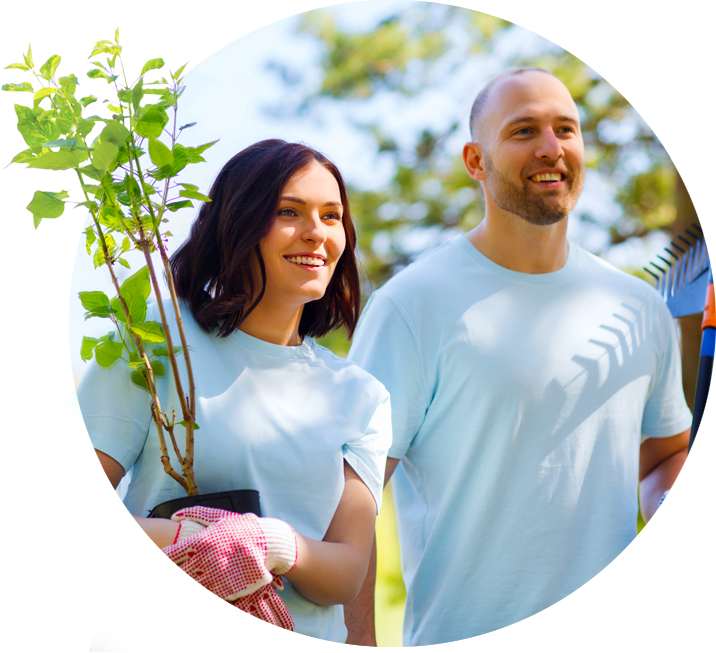 Connect Your Business
To The Garden
Demonstrate your company's commitment to connecting people with the wonders of nature and the plant world by partnering with the Botanic Garden. There are many options and we are happy to talk with you more to customize a plan to fit your business.
Partnership Opportunities
Show the community you support cultural and educational opportunities in our area by sponsoring one of our annual festivals or special programs. Be out in front of your customers with recognition.
Contact us about getting your team out of the office and into the Garden! Our knowledgeable horticulture staff with work with you on a project that ends with visible results and a grateful staff.
Need a day for planning, training or team-building? Or a new place for a company party or customer appreciation event? Contact us about having your event in our Mabee Grange building. Our beautiful garden landscapes inspire and energize. 
Become a Corporate Member
At Tulsa Botanic Garden, we are committed to growing local partnerships through our Corporate Membership program.
Our corporate members play a vital role in:
The progression of our 25-year Master Plan;
Expanding the Garden's plant collections;
Furthering educational programming and outreach;
And more.
In return, our members get some pretty great perks—if you ask us! We would love to include you in our work.
All Corporate Memberships include:
Logo or name recognition on website
Company Volunteer Days
Social Media post
Sapling – $1,000
50 One-time-use General Admission Passes
1x -50 people for Annual Corporate Nights
10 Tickets to Botanic Garden of Lights
Enthusiast – $2,500
100 One-time-use General Admission Passes
1x-100 people for Annual Corporate Nights
25 Tickets to Botanic Garden of Lights
$250 off a $1,000 Mabee Grange Building Rental (up to 100 people, M-Th, 10 am-5 pm)
Supporter – $5,000
200 One-time-use General Admission Passes
2x-100 people for Annual Corporate Nights
50 Tickets to Botanic Garden of Lights
$500 off a $1,000 Mabee Grange Building Rental (up to 100 people, M-Th, 10 am-5 pm)
Cultivator – $7,500
250 One-time-use General Admission Passes
2x-150 people for Annual Corporate Nights
$750 off a $1,000 Mabee Grange Building Rental (up to 100 people, M-Th, 10 am-5 pm) or $250 off a $1,000 rental (M-Th, 5-9 pm)
Botanic Garden of Lights $2,500 Sponsorship (includes name recognition, tickets to Sponsor Preview Night, and 50 event tickets)
Benefactor – $10,000
300 One-time-use General Admission Passes
3x-150 people for Annual Corporate Nights
Complimentary Mabee Grange Building Rental (M-Th, 10 am – 9 pm)
Botanic Garden of Lights $2,500 Sponsorship (includes name recognition, tickets to Sponsor Preview Night, and 50 event tickets)
General Admission Passes not valid for ticketed events