Winter Interest in the Garden
This time of year, many of us are counting down the days to spring and rebirth in the Garden.  Until then, nature's beauty is just a bit more subtle for us to enjoy, but there nonetheless. Colorful berries contrast well against evergreens and textures of bark and shapes and silhouettes of trees and shrubs are on full display. Here are a few things to look for now to enjoy and get inspiration for planning for year-round interest in your home garden.
Pussy willows are one of the first signs of the changing seasons, but it's easy to miss these fun, furry buds named for their resemblance of tiny kitten paws. On a sunny day, the silver, gray or rose-colored hairs of these future flowers almost shimmer. 
Look for them along the Stream Valley in the Children's Discovery Garden as well as along the Lakeside Promenade.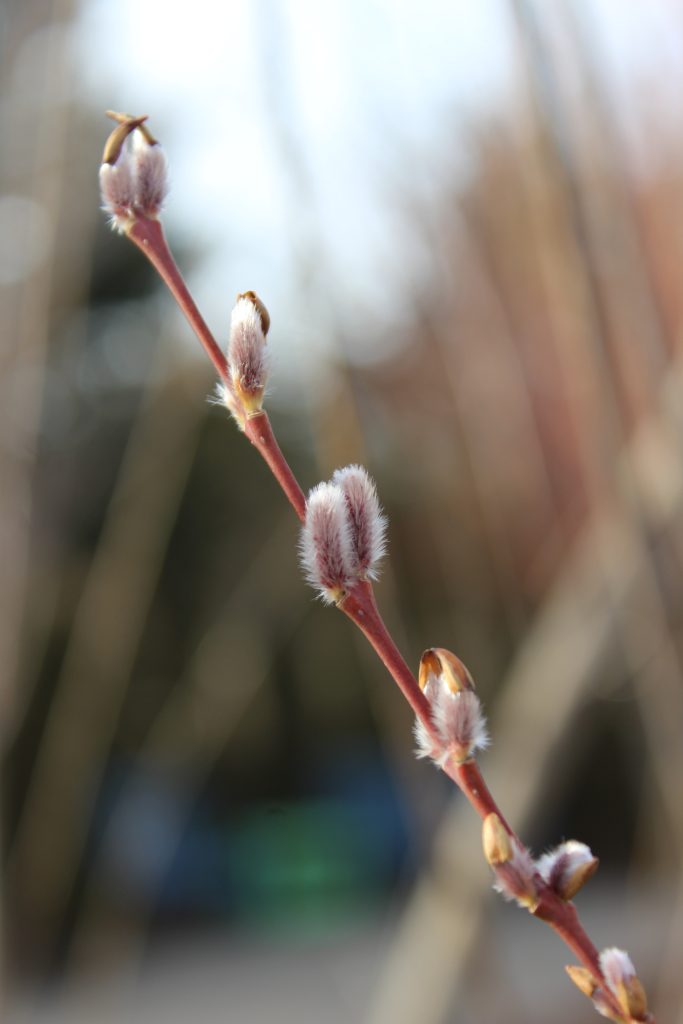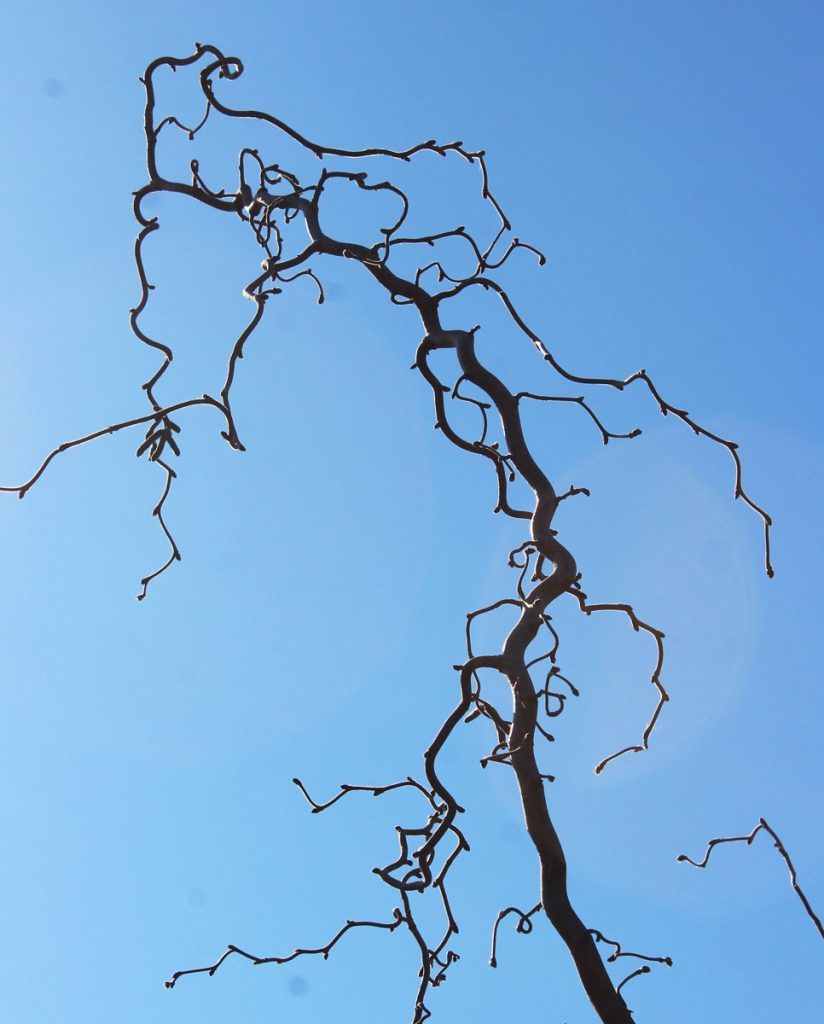 A few trees and shrubs in the Children's Discovery Garden with striking silhouettes you can look for include the Magic Fountain™ weeping persimmon near the Amphitheatre, the 'Red Dragon' contorted hazelnut near the Round Pond, and the 'Zydeco Twist' black gum in the Sensory Walk.
In the Tandy Floral Terraces look for the appropriately named 'Flying Dragon' trifoliate orange with crooked branches harboring sharp, curved spines. Since it's deciduous, fall and winter are the best time to admire its distinctive form!  
Some beautiful bark can be found on the river birch trees along the south side of the Lakeside Promenade, as well as the Prairie Gold® aspens in the Children's Discovery Garden.
Look for colorful berries on the gold-berry Foster hollies  that outline the Garden Cascade in the Tandy Floral Terraces. 
Along the Lakeside Promenade and Cross Timbers Nature Trail look for our native possumhaw, a deciduous holly, with striking red berries that the birds love.  We also have 'Finch's Gold' possumhaw with a few of it's golden yellow berries along south side of the Lakeside Promenande.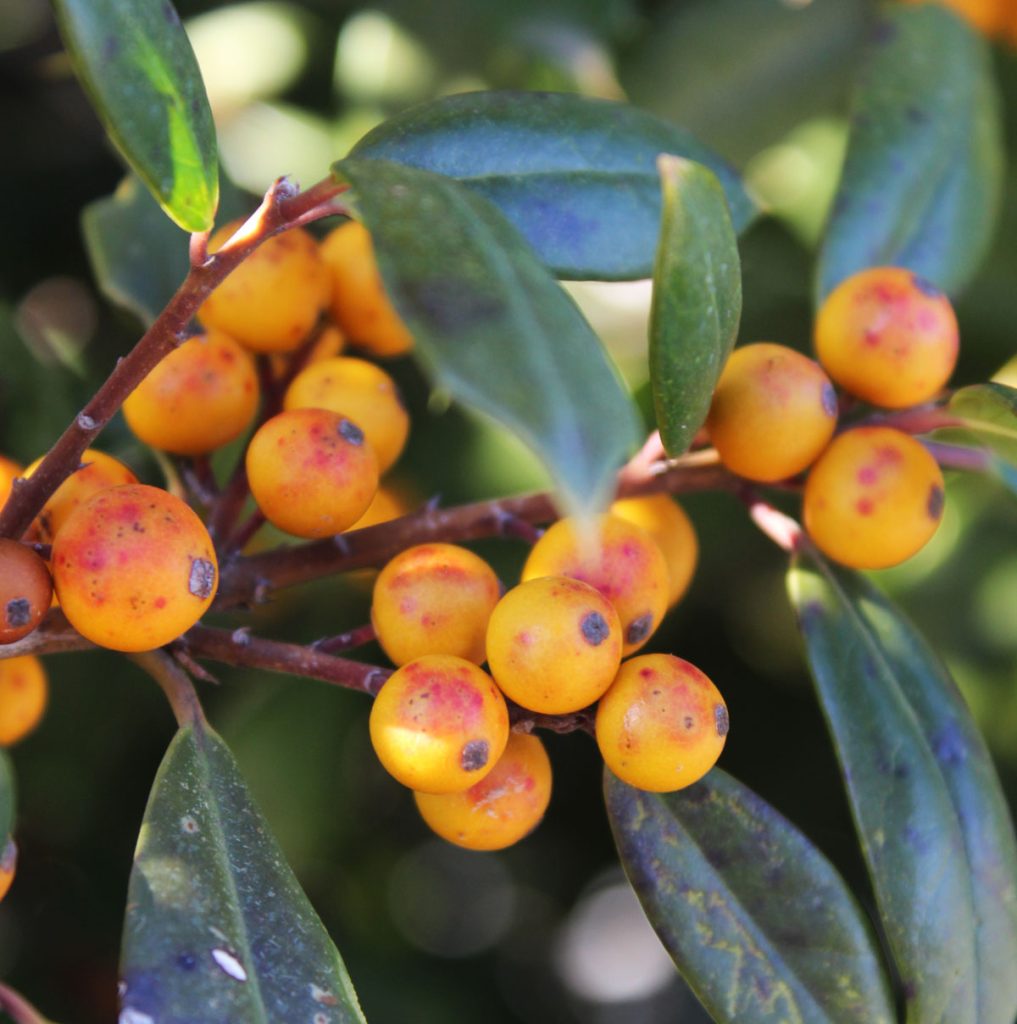 And if you just can't wait for flowers – be sure to check the hellebores along the Wonder Walk entrance to the Children's Discovery Garden.  They are pushing up new leaves and starting to add beautiful, yellow, rose and white flowers to the scenery.  We've also spotted crocucs and a few confused daffodils. 
P.S. – For more to find on your next visit, be sure to pick up a Winter Scavenger Hunt in the Visitor Center!