Garden Construction Progress
See drone and aerial views of progress of construction of two new gardens being built at Tulsa Botanic Garden: Bumgarner Lotus Pool and Stanford Family Liberty Garden.
About the new Gardens:
The Bumgarner Lotus Pool will provide an exceptional experience in the Garden overlooking the northeastern circular portion of the lake closest to the visitor center.  Three Overlooks on the eastern side of the Lotus Pool will extend into the water allowing visitors up-close viewing of water lilies, lotus and other floating flora. 
Three sculptural plant beds will extend out into the pool on the north and south sides creating Floating Gardens. These specially designed beds will showcase large swaths of color throughout the year using water-loving plants such as iris and hibiscus.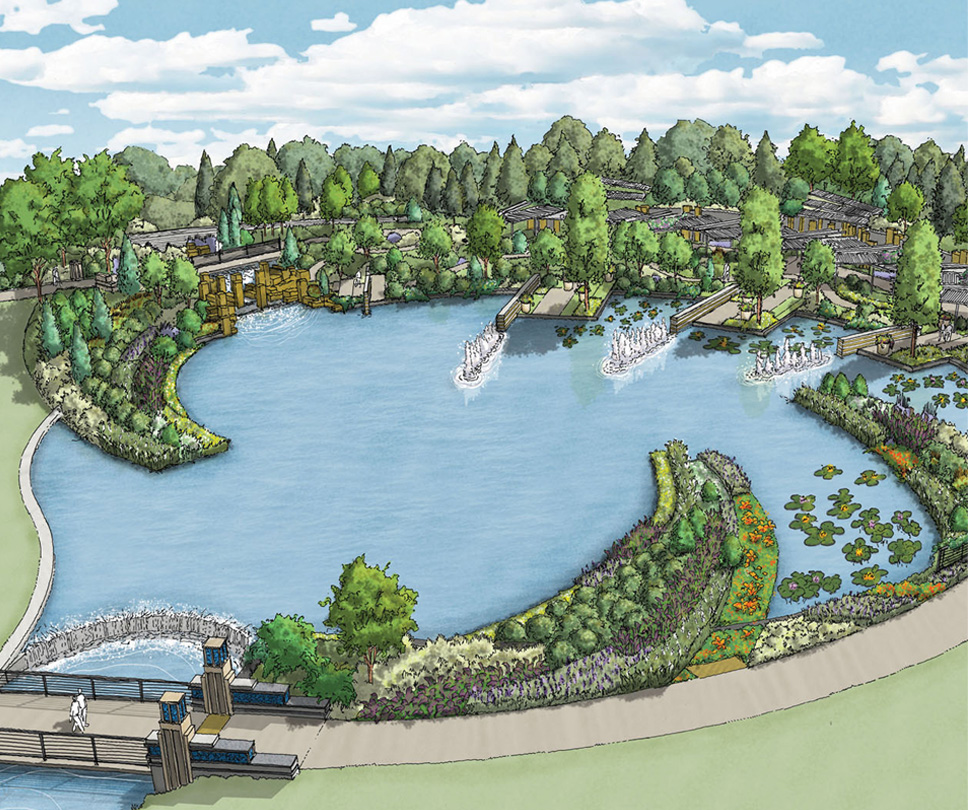 The Stanford Family Liberty Garden is a ceremonial civic space embedded within an elegant garden setting in the center of Tulsa Botanic Garden. It will be a place to celebrate and share the qualities and concepts unifying individuals into the diverse citizenry of the United States through interpreting patriotism as a forward thinking and living concept.
A grove of trees will outline the entry of the Liberty Garden which will be marked by ornate ironwork gates. Once inside, the view will expand to a large lawn outlined by walkways, flower borders, benches, and layers of evergreens, shrubs and trees to create an intimate space with views of the lake and beyond.
See the progress of construction since the beginning with the monthly videos on our YouTube channel.
Drone videos by Manhattan Construction Company