Garden Founder Pat Woodrum receives national award
Pat Woodrum, one of the founders of Tulsa Botanic Garden, has been selected as one of three individuals from across the U.S. to receive the 2021 Award of Excellence from National Garden Clubs, Inc.  She is the first Oklahoman to receive the award – the highest honor given by National Garden Clubs, Inc. to a non-member.   
Woodrum was nominated by Tulsa Garden Club awards chair and immediate past president Josie Driskill who submitted the application for Tulsa Garden Club to the state level -Oklahoma Garden Club – which then submitted the application to the national organization.
Woodrum was recognized for her "extensive work and vision to help create a world-class botanical garden, the Tulsa Botanic Garden." 
After a successful career as director of the Tulsa City-County Library, Woodrum pursued another passion by taking Master Gardener classes which ultimately led to working with Barry Fugatt and others to develop and plan a botanical garden for Tulsa. Woodrum was the first executive director for the organization in 2003 and worked tirelessly with others in those early days to secure funding and donations, including the donation of land for the Garden site by Persimmon Ridge, LLC in 2004. 
The Oklahoma Centennial Commission awarded grants totaling $2.2 million in 2006, and the Economic Development Administration awarded $1 million to extend water and sewer lines to the Garden site.  By 2008, a seven-acre lake and visitor center were constructed. The Garden opened to the public for the first time in 2009.  
Woodrum has remained an active supporter and champion of the Garden, moving to the board of directors when the first full-time CEO as hired in 2011. Since that time, the Garden has developed important infrastructure and opened the A.R. and Marylouise Tandy Floral Terraces, a Children's Discovery Garden, J.E. and L.E. Mabee Grange event center. The Botanic Garden has grown to host hands-on educational programs and events throughout the year, attracting thousands of visitors annually.
In September 2020, Woodrum stepped in as interim director until current President and CEO Chuck Lamson began in his role in January 2021.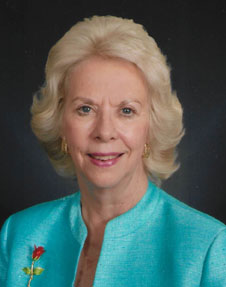 About Tulsa Botanic Garden: 
Tulsa Botanic Garden is an all-season oasis blooming in the Osage Hills just 8 miles northwest of downtown Tulsa.  The A.R. and Marylouise Tandy Floral Terraces feature over 8,000 plants with seasonal beds, beautiful art deco designs and water features, and one of the largest spring displays in the region with over 120,000 tulips, hyacinths, daffodils and more.  The Children's Discovery Garden is a wonderland of interactive fun for the whole family including the iconic Spring Giant, spitting animal fountains, carnivorous plants, Sensory Walk, whirligigs, and the Tree Fort where the canopy provides a natural backdrop for storytelling and imaginative play.  Tulsa Botanic Garden is a 501(c)(3) non-profit organization.  For more information, call 918-289-0330 or visit tulsabotanic.org. 
About National Garden Clubs, Inc.:
National Garden Clubs, Inc. currently has over 5000 local clubs, with 145,000 members, and over 330 international affiliates.  The organization provides education, resources, and national networking opportunities for its members to promote the love of gardening, floral design, civic, and environmental responsibility.  Learn more about National Garden Clubs, Inc. at http://gardenclub.org.  See more about the award on their website.