In the Garden with Wordsmiths & Their Flowers
Saturday, September 30, 2017 - 10:30am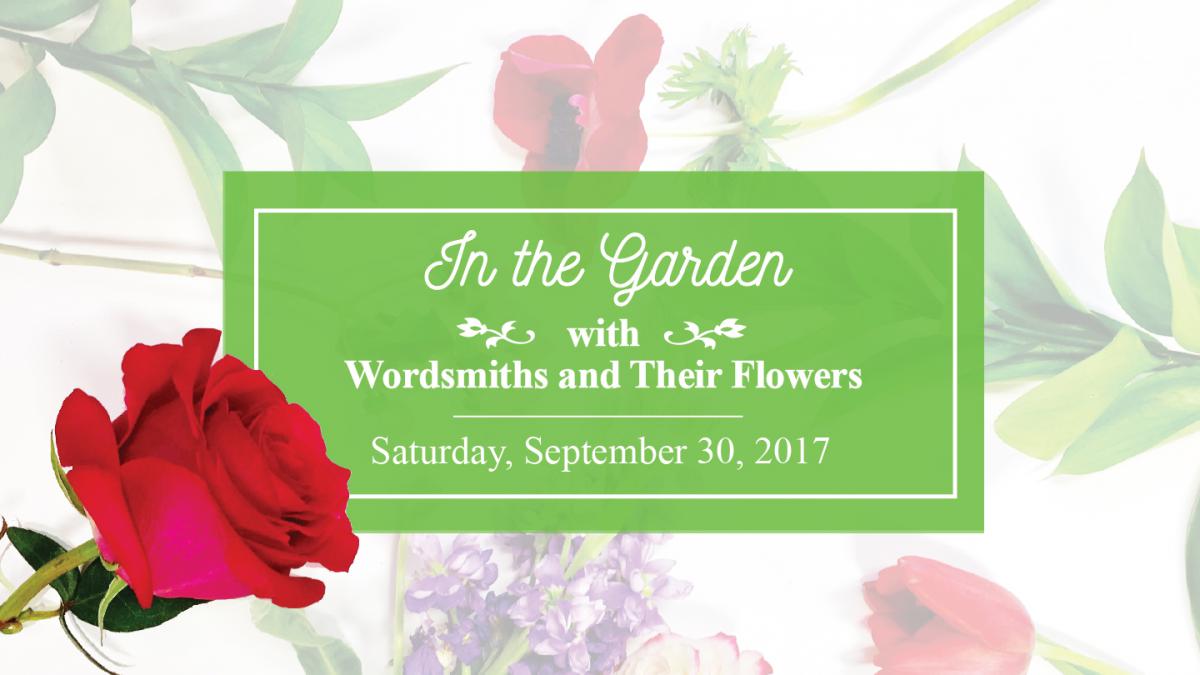 Through the ages of printed literature, poetry has maintained a deep, intrinsic connection with nature, gardens, and all forms of art, drawing on comparisons between the world of nature and the human experience to better understand our modern life. The lush backdrop of the A.R. and Marylouise Tandy Floral Terraces will provide the perfect setting for brunch and a talk by Sarah Stecher as she shares the music, humor and insights waiting for readers of modern poetry.
10:30 a.m.  Refreshments
10:45 a.m.  Presentation
11:30 a.m.  Brunch
$65 for Garden members; $75 for non-members
Garden attire - flat shoes recommended.
Special event, no refunds.
A few seats are available call 918-289-0330 to register.
Sarah Stecher is a retired Associate Professor of English at Tulsa Community College where she taught English composition and creative writing for nearly twenty years, leading annual writing workshops and poetry readings at Tulsa Community College during her tenure there.  From 2006-2013 Stecher co-edited the Tulsa journal for creative writing, Outside the Lines, a community project that sponsored a writing contest offered to area high school students and TCC students. 
Stecher's poetry has been published in Nimrod International Journal at the University of Tulsa and other journals over the last two decades. She has won first and/or second place in local and regional writing contests, including The Friends of the Tulsa Library Creative Writing Contest, winning poetry, short fiction, and informal essay awards over the past 20 years. In May of 2017 she won first place in poetry and second in short fiction in the Tulsa Library contest and performed a reading at the awards reception.  She has also won multiple awards in acting and oral interpretation, including a regional award in poetry reading.