2017 Circle Dinner
Wednesday, September 27, 2017 - 6:30pm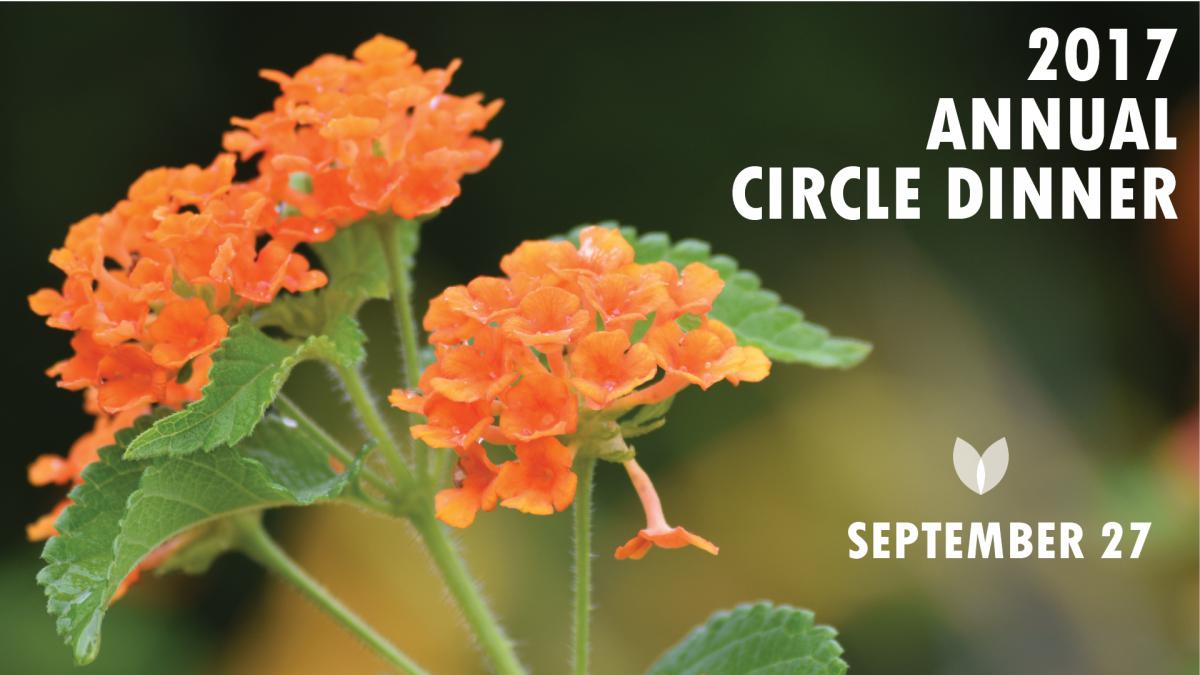 The Circle Dinner is an annual appreciation dinner in honor of members of the Founders Circle level ($1,250) and above.   
 For more information, call Jane Dunbar at 918-289-0330.
---
Featured Speaker: Brie Arthur 
 

Brie Arthur is originally from southeastern Michigan and studied Landscape Design and Horticulture at Purdue University. Brie has been dubbed a revolutionary for her leadership in the suburban Foodscape movement and for her work with public schools across the U.S.

 

As a correspondent on the PBS television show Growing a Greener World, Brie shares practical advice from her one-acre suburban foodscape encouraging everyone to embrace the hobby and lifestyle of home gardening.

 

Her first book, The Foodscape Revolution, was published in March 2017. Find out more about Brie on her website, www.briegrows.com.

 
---
Photos from the 2016 Circle Dinner